A Public Life Devoted to Bringing About A Greater Understanding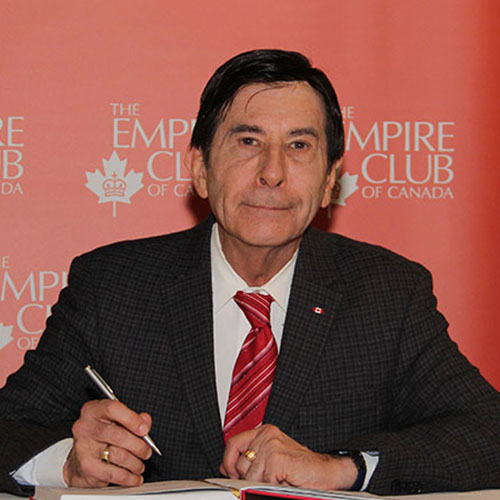 Gordon McIvor is a seasoned business leader who has over 40 years of experience in public and government affairs, real property and governance. He has held several senior management roles throughout his career with Canada Lands Company Limited and the National Executive Forum on Public Property, as well as completing assignments with the World Bank in India and Colombia. Most known for his extensive work in the volunteer sector, Gordon has presided over the Empire Club of Canada, the Canadian Club, the Alliance Française, the Couchiching Institute on Public Affairs, and the Communications and Public Relations Foundation of Canada, to name a few.
Many people have told me in the past few years that I should write a book about my career, particularly all the work I have done over the past half century in the volunteer sector. While I would like to write a book, it will be a work of fiction and not about my own life. I do strongly believe, however, that each of us should tell their story so have decided to gather some key memories from my professional life and to put them all together on this website. While I was in the process of doing this, the old spiritual hymn kept going around in my mind…" This little light of mine, I'm going to let it shine". I think these words could have been my theme song, and I am really proud of the unique path my volunteerism took which was all connected in some way to bringing people together to debate ideas, to better understand the world in which we live.
My early professional foray into modeling and acting, both on stage and screen, prepared me for a life of running press conferences, retreats, public debates, and media events of all kinds. For that reason, I have included some of these early projects as they really helped to shape my later career. I have also included a few references to my father, the man who most prepared me for a public life in the corporate sector. Other than that, this site does not touch on my life outside of business and volunteerism…that will have to be my next project! So this is my story, one man's journey through countless organizations between 1970 and the present. And it was always about relationships and the extraordinary people I met along the way, many who figure in this chronicle.